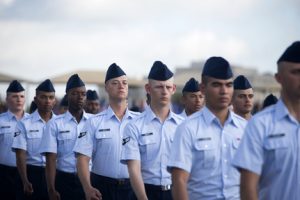 The Basic Training Graduation Concierge Service is a free tool for family and friends to begin making their travel plans to graduation. Once you complete the form below, a member of our travel team will be in touch with some options & recommendations.

We know how important graduation is to both your airman and your family. We also know that travel is very unpredictable and expensive.

All of our agents are prior military or active duty spouses.
We recommend the best flights based on graduation dates/times.
We ensure you can change your flight & hotel dates, just in case graduation is delayed.
We work to waive all change or rebooking fees.
If your airman doesn't graduate – we will help you get a refund.