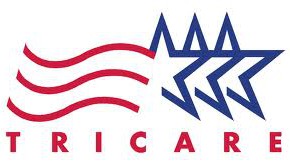 TRICARE is the U.S. healthcare program for members and retirees of the Uniformed Service and their families. It can be used worldwide and includes medical, vision, and dental coverage. Service members with a military discounted airline ticket for an upcoming leave should follow several guidelines to avoid expensive out-of-pocket healthcare charges during vacation.
The Defense Enrollment Eligibility Reporting System, abbreviated DEERS, record should be updated in order to maintain eligibility under any TRICARE program. If service members have a different address for longer than 30 days, even if for a vacation, they should update DEERS. This can be done online using a Beneficiary Web Enrollment application. Enrollment can be transferred and a new primary care manager may be selected.
After purchasing discount airline tickets, a doctor visit should be scheduled for each family member traveling. Having routine and preventative care like the annual exam and required immunizations performed before departing helps avoid medical expenses and claims issues during the vacation. Mail order prescriptions should be refilled prior to departure and if medication is needed while on vacation, the TRICARE pharmacy will deliver to the temporary address.
Emergencies may arise during vacation and urgent care is available when medical attention is required within 24 hours. The primary care manager should be contacted before receiving this care. In extreme conditions that may result in loss of sight, a limb, or life, emergency care is covered. Within 24 hours of receiving emergency care, the insured should contact the primary care manager.
By following these healthcare tips before departing, family members will leave knowing that they are healthy and ready to focus on fun. If an unexpected medical situation arises, emergency and urgent care services will come in handy. To begin planning the next vacation, click here to find your military discount airline tickets.